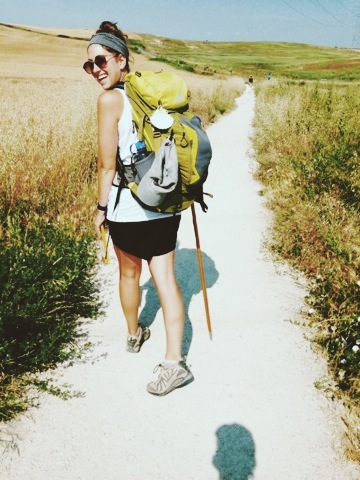 Before even finishing my walk on the Camino Frances from SJPDP to Finnisterre last summer, I was planning a return to the Camino. The lure of this ancient path filled with the splendor of God's glory, sacred gifts of nature, hand-in-hand community, and transformative physical challenge had gripped my heart in a way that beckoned me to return. My spirit felt at rest along this road that provided the paradox of strength in weakness through the daily regimen of walking. Months after returning to my home city of Chicago, I would close my eyes and hear the crunch of my boots on the gravel, the steady rhythm of my walking stick tugging me along, and the consistent reminder of simplicity in the weight of the backpack perched upon my shoulders. In those moments, I deeply craved the life pattern of the Camino and would do anything to return.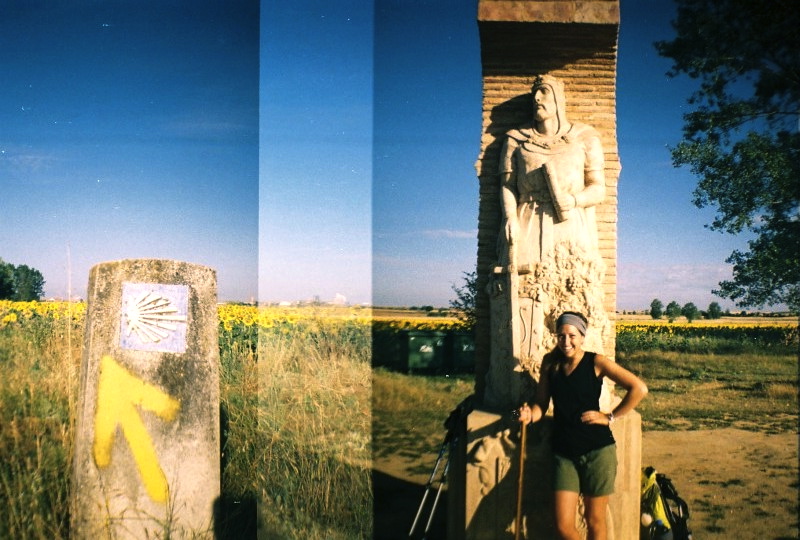 Over the course of the past year, I naturally clung to all things "Camino": walking with the APOC Chicago chapter on Saturdays, committing a master's thesis to the topic of "pilgrimage," sharing my story with friends who decided to walk, receiving a grant to attend a three day "hospitalero" training, attending the National Gathering of Pilgrims in St. Louis, and accepting an Outreach Coordinator position with the film that portrays the true message of the Camino: "Walking the Camino: Six Ways to Santiago." These forms of stateside pilgrimage provided an ongoing momentum of Camino lessons through which I saw a new journey begin to unfold. It's been said that "the real Camino begins when you return home," and as I pack up my backpack to leave for the Camino tomorrow, that phrase has never been more true.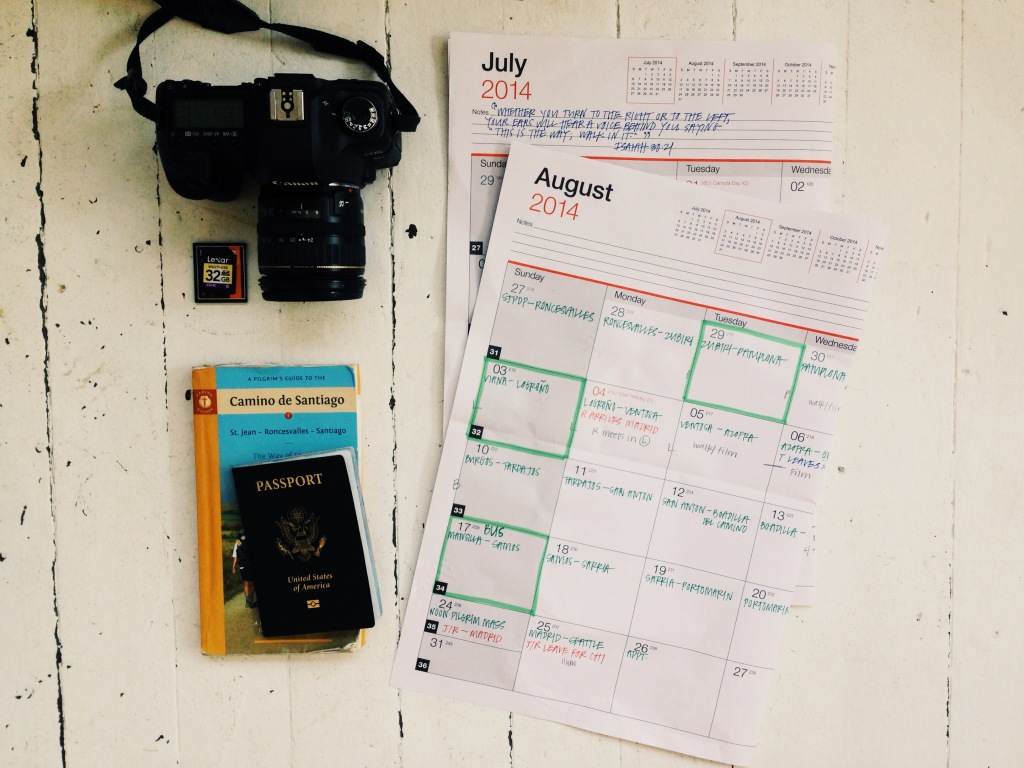 Last summer, I chose the Camino; but this summer the Camino chose me. After settling on the fact that a return to the Camino was impossible due to job commitments and studies, a flight to Spain and opportunity to strap on my boots came in the most unexpected way. It came through a happenstance of timing and a fellow pilgrim who decided to walk alongside me. It came through my talented roommate working as DP, a prayer to St. James, and a life-altering moment to simply respond 'yes.' It came through another's incredible story and the chance to share his light with the world.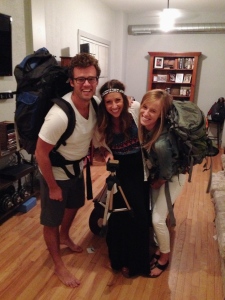 Although this path no longer carries the same sense of mystery to me in the form of scenery, landscapes, and cities, the road set before me remains unknown. Questions about my new role filming a story on this path fill my mind, as excitement is mixed with a familiar sense of trepidation. I have longed to return to this route, but never imagined it happening this way… What will it be like to walk once again?
As we capture Phil's Camino in photography and sound, I am reminded of how we hear our stories through the threads of another. One foot in front of the other as we walk together through challenges and joys is how one arrives to Santiago… and you simply cannot get there alone. Walking with Phil will be a new Camino: one I receive as a gift from this path that continues to transform me both in the states and abroad. Tomorrow I board a plane in the spirit of ultreia, to move forward with courage, as I expectantly approach the same path, but a whole new Camino.