The Crew
Lydia B. Smith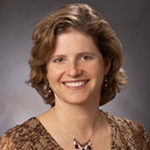 Director/Producer
Lydia B. Smith has been involved in the film industry for more than a quarter of a century, and has a long history of collaboration with the Producers on this project. Lydia directed, produced and wrote: They're Just Kids, a 26-minute educational documentary on how children with disabilities can positively affect our lives; A Legacy Revealed, a 40-minute historical documentary; and the 20-minute biography, Bill Lansing: A Tribute.
Additionally, Lydia was Senior Producer on CNN's Soldiers of Peace: A Children's Crusade; Co-Producer and 2nd Unit Director of Photography on the CNN documentary, The Mystery of the Arctic Rose; 2nd Unit Director of Photography on the PBS program, Stand Up; American Producer for Chilean TV's The Route of the Beringia; Director of Photography for Anthony Hopkins Teaches; and many more. In addition to her producing and directing career, Lydia has worked as Camera Assistant and Operator on major motion pictures, national commercials, and top music videos.
Lydia is the perfect Director/Producer for Walking the Camino. She lived in Spain for over six years and speaks flawless Spanish, in addition to Italian and Catalan. A lover of hiking and nature, Lydia is also a licensed Spiritual Practitioner from the Agape International Spiritual Center and from the United Centers for Spiritual Living.
In the Spring of 2008, she walked the Camino de Santiago and the effects it had on her were truly life-changing. Along the way, she realized that she was not fulfilling her life's purpose. Since the Camino is all about stepping out of one's comfort zones, Lydia felt called to step into her full potential and direct this, her first feature-length film.
Sally F. Bentley

Producer
Sally Bentley's career of over 20 years in the Film and Animation Industry has been extremely diverse. From commercials to websites, from interactive toys to software, from animated shorts to documentaries, she has produced in a wide range of mediums.
Her clients have included MTV, the Discovery Channel, and numerous independent production companies. Last year, she produced an award-winning short for Harvard Medical School called Once Upon A Tide. She also directed Wayan and the Three R's, an educational piece about recycling in Bali, which is still in use at public schools nationwide.
Theresa Tollini-Coleman
Senior Producer / 2nd Unit Director
Theresa Tollini-Coleman founded Future Educational Films, Inc., a 501(c)(3) non-profit, over 25 years ago to produce and distribute educational documentaries nationwide and internationally. She has produced and directed multiple award-winning films, all of which have aired nationally on PBS and have been seen by millions of people worldwide, from Japan to Australia to Germany.
Breaking Silence, a non-fiction film on incest and child sexual abuse, premiered at the San Francisco International Film Festival and has been translated into 10 languages. Both Stories of Change, a portrait of 4 ethically diverse women who transition from despair to self-sufficiency, and Still Missing, a film about the abduction of children by strangers, have won multiple awards including the Distinguished Documentary Achievement Award from The International Documentary Association in Los Angeles.
In addition to producing Walking the Camino, Theresa skillfully directed our 2nd Camera Unit, sincerely connecting with our pilgrims and their unique stories.
Jacoba Atlas
Executive Producer
Jacoba "Coby" Atlas is a filmmaker and Broadcast Executive with an extensive background in writing and producing documentaries. For six years, Coby was Senior Vice President for Content at PBS, overseeing the station's national schedule. Prior to joining PBS, Coby was an Executive and a Producer with CNN, Turner Broadcasting and Vu Productions. In that capacity, she supervised and produced multiple Emmy and Oscar nominated documentaries.
Dave Davis
Executive Producer
Bio coming soon.
Kyra Thompson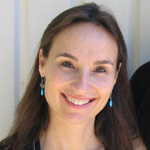 Executive Producer
Kyra Thompson is an accomplished documentary filmmaker who has won numerous awards for her shows including a DGA award, an Independent Spirit Award, a Peabody, the Cine Eagle Award for Excellence as well as multiple Emmy Award nominations. She has produced and directed over a dozen documentaries including Carol Burnett: A Woman of Character; Dying to Tell the Story, on war journalists; Soldiers of Peace: A Children's Crusade, highlighting the non-violent Colombian youth movement; and Stand Up: A Summer at Comedy Camp, about at-risk youth who learn to heal through laughter.
Annie O'Neil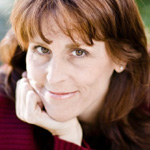 Co-Producer
Annie has worked before as a producer on her own original series, A Day With Annie, which included such episodes as A Day With Annie on the Farm!, A Day With Annie at the Circus! and A Day With Annie In the Sky! She is delighted to have been able to participate in this incredible project as both a pilgrim and as a member of such a talented, inspiring, and dedicated production team.
Find out more about Annie and her travels.
KC Englander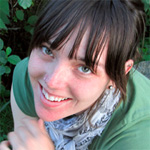 Associate Producer/Assistant Editor
KC Englander earned her BFA in Film, Photography & Visual Arts from Ithaca College's Roy H. Park School of Communications in 2008. Later that year, she moved to Portland, OR on a whim, where she fatefully connected with Director Lydia B. Smith and Producer Sally Bentley, and started out as an Intern on Walking the Camino'spre-production.
KC has been an integral support to the project ever since, assuming an ever-expanding range of responsibilities: from media manager and all-purpose assistant duties on the film's shoot; to volunteer and edit-preparation coordination; to the drafting of grant proposals; to bookkeeping; to co-creating fundraising initiatives; to assisting on the film's fundraising trailer and cutting pilgrim and history selects; to co-directing content and design for the film's website relaunch, Power of One campaign and social media pages. She is extremely grateful for this breadth of experience, and is awestruck by her fortune to have begun her professional career on a project as incomparable as this film.
When not hard at work, KC can be found creating her own film shorts and art installations, singing and playing the mountain dulcimer, and skating under the moniker/alter-ego, "The Blast Unicorn," for the world's largest and winningest flat-track roller-derby league, Portland's Rose City Rollers!
Pedro Valenzuela

Director of Photography
Pedro Valenzuela, a cinematographer more than 18 years, specializes in filming adventure travel documentaries all across the world. Originally from Santiago, Chile, this seasoned Director of Photography has shot in over 30 different countries – from Australia to Malaysia, from Russia to South Africa. After recently filming the North American passage taken by the Mayans thousands of years ago, Pedro captured those making their contemporary pilgrimage through Spain, leading the camera crew of Walking the Camino.
Josh Miller

Cinematographer/Still Photographer
Josh Miller is absolutely thrilled to be included in this opportunity to make history. As an emerging documentary filmmaker based out of New York City, he is looking forward to the challenges ahead in telling one of the world's most compelling stories. For over three years, he has been shooting and editing documentary programming for a number of broadcast, online and non-profit organizations. Some of these include The Travel Channel, the Downtown Community Television Center, The March of Dimes and Working America. Most recently, he was a Camera Operator on a 2-hour special for National Geographic, which analyzed scientific phenomena amongst very talented individuals.
Josh graduated from the S.I. Newhouse School of Communications in 2007 and attributes much of his knowledge to the excellent professors at Syracuse University. He cherishes every opportunity to continue doing what he loves and is very excited to be on such a wonderful crew.
Fernando Menéndez Carbone

Cinematographer
Originally from Buenos Aires, Argentina, Fernando Menéndez Carbone is a director and camera operator specializing in documentary films. He directed Laboratorio 3, Return, and Massacre, which received New York Festival Award for Best Documentary Film of Avellaneda and special mention in the Latino Film Festival. As a Camera Operator, he has worked with documentary and TV productions from the United States, Argentina, Germany, Spain, Venezuela, Puerto Rico and Mexico. He has also worked for numerous TV channels, including Spain's CNN, TVE, Telecinco, Cuatro and Telemadrid; Argentina's Thirteen, Telefe, Meeting and Open City; and Venezuela's Telesur (Venezuela), among others.
Andres Condon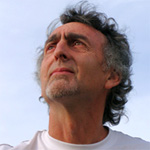 Sound Recordist/Composer
Andres Condon is from Chile and has been working as a Sound Recordist for many years in numerous documentaries, including the award winning TV series, Al Sur del Mundo. For more than 30 years, he has been composing original music for international films, TV series and documentaries. Deriving inspiration from the Camino itself, he will once again employ his beautiful talents by creating the score for Walking the Camino.
Nacho Arenas

Sound Recordist
Nacho R. Arenas started as a Sound Mixer and Sound Editor 10 years ago in his native Spain. His passion for capturing and creating the world of sounds that lives inside each story has enabled him to work on many feature films, documentaries, TV series and short films, for which he has received many awards. For five years now, he has managed his own sound facility, "The Sound Kitchen," based in Madrid. Through this venture, he has collaborated on film soundtracks such as 15 Días Contigo,Déjate Caer, La Vergüenza and Septiembre del '75. Loaded up with his sound equipment, he recorded the steps and thoughts of the pilgrims in Walking the Camino, and the soundscape he encountered along the journey.
Marcelo José Mendonça Dos Santos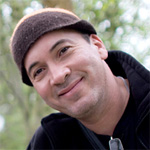 Field Producer/Camino Expert
Marcelo José Mendonça Dos Santos is originally from Itaguna, Bahia in Brasil, and is embarking on his first venture into documentary filmmaking. After studying architecture and obtaining a Master's Degree in Rehabilitacion y Renovacion Urbana, he is now finishing his Doctorate in Ordenacion de Territorio at La Universidad de Santiago de Compostela. He has served as an Hospitalero on the Camino for three years, walked the Camino Portugues, Primitivo and Ingles, and completed the entire Camino Frances twice in his lifetime. Drawing from this extraordinary base of knowledge and life experience, Marcelo brings to Walking the Camino his unique insight on the world of the Camino de Santiago.
Athenea Harrington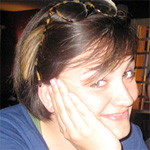 Field Producer
Born in Barcelona, Athenea Harrington has worked for the last eight years as a professional Producer throughout Spain. After studying Audio-Visual Communication at the Universitat Pompeu Fabra, she moved on to work with renowned Spanish production companies including Ovideo, Lavinia Productora, The Lift, Boolab and Magnolia Films. In addition to her extensive work on Spanish commercials, music videos, and TV movies, she has begun successfully producing foreign music videos, acting as an independent liaison for popular European musicians such as Zucchero and Ligabue.
While she joined Walking the Camino halfway through its production, she quickly grew to love the documentary, the crew and the Camino itself. Being part of this project has deeply assured her that this is indeed the work she loves to do, and that a whole world of equally brilliant and influential projects are in store for her.
Roque Sanchez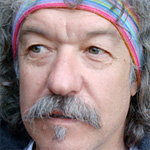 Field Producer
Roque Martinez Sanchez has had an extensive career in Spanish Television production and sports programming. He took a break from his work with TV-3 in his home region, Catalunya, to join the second half of the shooting of Walking the Camino.
Olga Recolons

Spanish Production Coordinator/Chef
Olga Recolons was born and raised in Barcelona, Spain, and has lived there her entire life. It was there that she met Lydia more than 25 years ago, and the two have never lost touch. Despite the distance and infrequency of their time together, her friendship with Lydia has deepened and intensified so greatly over the years that she now considers her a best friend. She has not walked the Camino, but when Lydia walked the Camino last year, her love and enthusiasm for the journey was contagious.
Olga is thrilled to help as much as possible on the shooting of Walking the Camino. She is very excited to be part of the team, to serve as chef for pre-production, and to lend an extra hand for the first week of production. She is convinced this is going to be an unforgettable experience and an absolutely marvelous film.
Guglielmo Andreon

Production Assistant
Guglielmo Andreon is a sound engineer, music arranger and composer. His experience ranges from music production to various forms of media art such as graphic design, illustration, video and photography. After walking the Camino in 2008, he has a particularly profound connection to it, and is thrilled to be a part of this remarkable project.
Mani Feniger

Producer's Assistant
Mani Feniger has worked with producer Theresa Tollini-Coleman as a consultant on two documentary films: Breaking Silence and Stories of Change. She is a therapist, seminar leader, and author of Journey from Anxiety to Freedom. The popularity of her book led to the creation of the Anxiety and Phobia Peer Support Network, a national self-help organization.
Mani has made her own transformational pilgrimages to Northern India, and to the former East German city of Leipzig to uncover the lost history of her grandparents. She has inspired thousands of people with her presentations in diverse venues, including California's Asilomar Center and the San Francisco Women's Business and Professional Conference. She played a unique role in giving her insight to the life-changing experiences of the modern-day pilgrims in Walking the Camino.
Beth K. Segal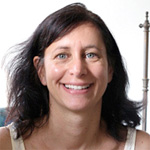 Editor
For the past 10 years, Beth has edited a range of projects including television series, documentaries, and fiction films both nationwide and internationally. The Times of London touted her "scalpel-sharp editing" on the A&E series 1st 48, and her programs have consistently drawn high ratings on national and international scales.
While currently based in New York, she has also worked around the globe on such films as Frederick Brenner in Hong Kong and China, a documentary on the acclaimed French photographer; Art in Hong Kong, a profile of three artists working in a city known more for its free-wheeling capitalism than its appreciation of high art; Prison Town, a study of how the expansion of prisons affects small town America; and Camp Victory, a film on nation-building in Afghanistan.
In her spare time, Beth is an avid runner, travel enthusiast, and number one fan of her 5-year-old son, Max.
Luz Carasa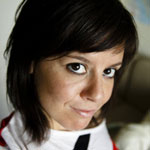 Assistant Editor
Bio coming soon.
Evan Gandy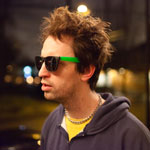 Associate Producer
Bio coming soon
Andrew Zabel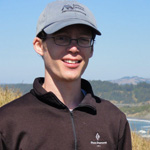 Webmaster/Assistant Editor
Andrew Zabel brings a wide array of media talents to the post-production of Walking the Camino. After receiving his BA in Film Production from Pacific University in Oregon, Andrew worked for several years as a web designer and internet media consultant. Since August of 2009, he has provided crucial assistance as a post-production intern, webmaster and web-marketing strategist. As Web Designer and Developer, Andrew relaunched the film's website in conjunction with the creation of its Power of One campaign.
International travel, documentary filmmaking and beautiful imagery are among Andrew's passions, and so he is naturally thrilled to be working on this film. He greatly looks forward to working alongside Editor Beth K. Segal during the film's editing process.
Phil Stockton
Computer Systems Consultant
Chad Westbrook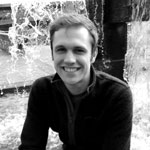 Post-Production Coordinator
Chad Westbrook started his path with film in taking classes at the Northwest Film Center. While still enrolled in school, he started as an editorial intern on "Walking the Camino" and fell in love with the project. After just under a year, Chad came on as a full time employee where he has played a very important role in the post-production phase.
In his spare time, Chad performs improvised theater and is an avid hiker, spending as much time as possible in the sunny months in Portland exploring the beautiful Columbia Gorge.
Scott Haselwood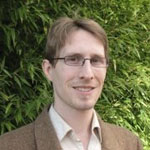 Web Master
Scott Haselwood is an artist and designer living in Portland, OR. Originally from Wyoming, he moved to Oregon to study art and music at Pacific University. Scott joined the Walking the Caminoteam in February of 2013 to assist with regular website updates and improvements.
Scott works as a freelance web developer and designer and is always looking for new projects. You can visit his website here. He also enjoys illustration, fine art, comics, bluegrass music and baseball.
JJ McGeehan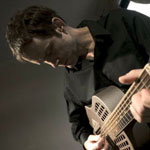 Composer
JJ McGeehan is a NYC based composer/musician.
Some professional composing credits include :
Spacious Sky short film 2012
Hugh Jackman: Back on Broadway Orchestrator (2011-2012)
Zeppelin short film New Orleans Film Festival winner best music (2008)
Jesus Camp Oscar Nominated Feature (2007)
First Time Caller (indie feature 2005, Theatrical Release)
Boys of Baraka (feature film – SXSW Film Festival jury and audience award winner 2005, New Port Film Festival Winner 2005, Woodstock audience prize winner 2005, IDA nominee)
Julee Cruise: The Art of Being a Girl (2002, producer/writer for the CD on Water Music/Universal)
American Experience: Marcus Garvey: In The Whirlwind (official selection Sundance 2001)
Jake Buff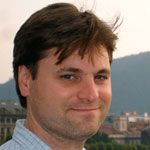 Colorist
Jake has been employed at several post-production houses over the last 20 years. He worked in San Francisco in the 90's, then in Portland through 2010. He has been freelance since then. Jake learned color correction at Downstream about 12 years ago. His experience is mostly with commercial and promotional work, but he has worked on several music videos and five or six feature length films, including:
Everyman's War
The House of Last Things
Alien Boy
Maggie Cech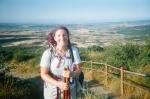 Director of Outreach
Maggie walked part of the Camino de Santiago for two weeks in the summer of 2013 and it was quite literally the Camino that led her to the documentary. After she saw the premiere in her hometown of Portland, Oregon, she volunteered for a few days before being hired on for outreach.
She graduated from Gonzaga University in 2011 with a B.A. in International Relations and a minor in Spanish. Prior to working for Walking the Camino she lived in Cuernavaca, Mexico for two years where she taught English to 8th graders and World History to 10th graders.
Somewhat intertwined with the Camino and the project, she has many passions including: soulful conversations, culturally enriching travel adventures, exploring spirituality, writing from the heart, the Spanish language and Latin American cultures, and spending time outside.
Rebecca Goldstein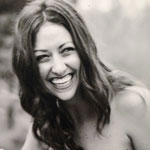 Outreach Coordinator
After a transformational experience walking the Camino Frances from St. Jean Pied-de-Port to Finisterre in July 2013, Rebecca has been readily involved in all things "Camino." Her interest in this film was sparked during the National Gathering of Pilgrims, where she was trained to host pilgrims in Spain as "hospitalera" alongside Lydia B. Smith. Working as Outreach Coordinator for "Walking the Camino" has granted Rebecca the privilege of sharing her passion for this ancient pilgrimage route, as well as partnering with others in the daily "Camino" we are all on together.
Whether cycling the Chicago lakefront, teaching in Spain, or training for marathons, Rebecca seeks adventure on any level. Outside of the film industry, she loves to explore the human experience through creative writing and film photography. It is an absolute joy to be part of a documentary that harmoniously blends Rebecca's life commitments to journey, spirituality, community, and storytelling.
Sarah Lombardi
Post-Production Assistant
Sarah moved to Portland from the Northeast in the fall of 2011 after graduating from Emerson College with a B.A. in Media Production. As a former employee of Boston's PBS station, WGBH, Sarah is right at home with documentary filmmaking and she has been with Walking the Camino since February 2012 when she began as a volunteer. After a while (and many generous donations), she was able to come on as paid staff. She started by transcribing and moved on to managing the blog, maintaining and updating the database of newsletter subscribers, editing assistance for pilgrim portraits, store shipping, and post-production help with the DVD menus, among other duties. She is grateful to have worked on Walking the Camino not only for the wonderful experience and all the amazing people she has met because of it, but also because this project has taught her so much about making her own way in the world.
Sarah is a freelancer and has contributed to other notable projects, such as Dogs 101,  Frontline's Kind Hearted Woman, and The Hunger Games: Mockingjay – Part 1. When she is not working, she enjoys biking, exploring new places locally or abroad, and spending far too much time playing strategy-based video games.
Adam McAree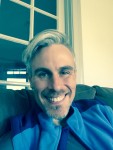 Project Manager
Adam spent ten years in New York City's theatrical exhibition industry since 2003 having been a General Manager for three movie theatres throughout Manhattan, including the Angelika FIlm Center, and spent an entire year on the Senior Operations Management team at the AMC-Empire 25 – which is one of the highest grossing theatres in North America.
Coming to the Pacific Northwest in 2013, Adam completed his MBA in Sustainable Business at BGI in Washington and was more than delighted to learn that he could combine his love for hiking with his background in the film industry as the business manager for the Camino Documentary.
Adam loves commuting on his bicycle, watching indy flicks, negotiating contracts, and crafting spreadsheets to better inform how decisions are made, among other things.
Amy Segal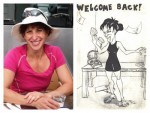 Theatrical Bookings
Amy worked in feature film production for more than a decade in a variety of roles (location manager, production manager, unit manager, line producer.)  Her credits include major studio productions like "Anna and the King," "Entrapment," and "GoldenEye" along with independent features and television studio films.  However she credits her capacity for problem solving and improvisation to her experience with low budget fiasco's including several Roger Corman horror films. In addition to her production roles, she has worked as a fixer and research specialist for journalist and documentarians.  In 2003, she began devoting substantial time to field work for the humanitarian aid organization Doctors without Borders/ Medecins Sans Frontieres, responding to crises in Uganda, Sierra Leone, Kyrgyzstan, Nigeria and Indonesia.  Although managing the theatrical distribution of "Walking the Camino" provided a new challenge for her, Amy has enjoyed working with the vibrant community of independent cinema's and art houses.
Amy is based in the San Francisco Bay Area but has extended her roots into Portland, where she maintains a chest of rain gear at her sister's Sellwood home. She travels frequently for both work and adventure. She has dabbled in a variety of adventures sports and enjoyed a brief flirtation with the circus arts.  She likes hiking in the mountains, volunteering in her community, traveling to obscure parts of the world and snuggling with her husband, Simon.