One week from today, I will be flying to Madrid, to embark on my attempt to walk the 500 mile Camino de Santiago. When I say 'walk', I mean traverse. I've given myself 40 days, and I'm not sure that it's enough time to walk the entire way. (I've been told I walk slow, the uphills are hard on my breathing, and I plan to be careful and take care of myself, so as to avoid injuries.) I am, however, bound and determined to walk the final 100k! I will start walking from St Jean Pied de Port on October 5. I hear there are options in between to hasten your journey, like renting a bicycle for the Meseta, and riding a horse up one hill. I will take it one day at a time, maybe even one step at a time, and see what unfolds.
I've been obsessed with the Camino since I first heard of it, 4 years ago, when a girl from my yoga class did it. I followed her blog and was enthralled. We've since become friends, and she greatly encouraged me to just GO! Thanks, Tess! Thecaminogypsychronicles.blogspot.com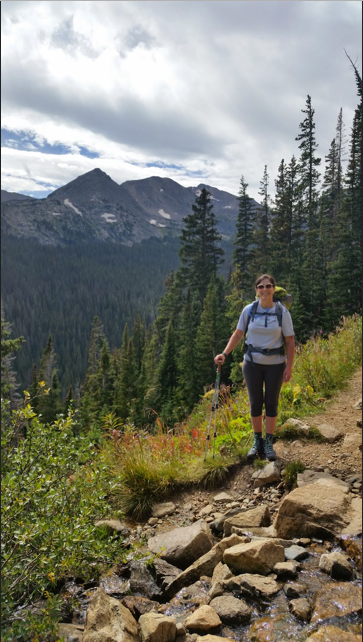 I want this journey to be a spiritual one. I've long loved to travel, but being a single, introverted, (middle-aged!), spiritual woman with a career, there was always a reason not to go. I always thought that i should spend my time doing something productive or helping people.
Life was becoming too much of the daily grind. I'd burned myself out volunteering at my church, judged myself too harshly for past mistakes, was tired of living alone and just existing, not feeling as though my life had purpose or meaning. So I quit my job in California, rented out my house, and moved in with my son and his family in Colorado. Let's just shake things up a bit, shall we? That was 6 months ago. I don't plan on living with them forever, so this was a great time to take sabbatical, go on pilgrimage, be alone with my thoughts, seek to connect with God, and hopefully come up with some ideas as to what to do next in my life.
I am learning that taking sabbatical, and working on healing my soul and spirit, is just as meaningful as helping others, and so very necessary if I ever hope to help others again. Thank you, Phileena Heuertz, for sharing your insights into this very thing. I highly recommend her book: Pilgrimage of a Soul. www.Phileena.com
My prayer is that I find purpose, joy, a reason for being. And that I learn to love myself, forgive myself, accept myself, and be comfortable with who I am. I think I've often made decisions on my life based on what I percieve to be others' (or society's) expectations of me. Now that I'm on the other side of 50, I'm thinking life is too short to worry about what other people think. I wrote this the other day, after a training hike: God, please give me new eyes to love people and look at them in expectant wonder. I had realized that by judging myself so harshly, I had begun to judge others the same way. And that's no fun.
That's the serious side of it. Then there's the little kid in me: I get to go to Spain! Freaking Spain! Ham, cheese, wine, the language, the people ~ all the other peregrinos & peregrinas. What an adventure! I'm so grateful for the opportunity.
So here I go! Wish me luck, or 'Buen Camino' as they say.