We have some exciting news to share with you! As you may know, Walking the Camino has been on a cross-country RV tour since February 7, opening in cities around the U.S., starting on the West Coast. The film played (or in some cases, is still playing) in Seattle, Santa Cruz, San Diego, Phoenix, Tucson, Santa Fe, Albuquerque, Denver, Boulder, Kansas City, and Nashville amongst many others. Now, after a long, patient wait, the film is finally coming to the East Coast, and we couldn't be more excited!
Here are the details for the screenings of Walking the Camino: Six Ways to Santiago in Atlanta, GA; Asheville, NC; Washington, D.C.; Stamford, CT; New York City, and Boston, MA: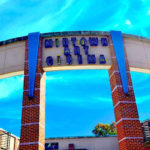 Atlanta, GA – Opens May 2 – Midtown Art Cinema
Director Lydia B. Smith present opening weekend for Q+A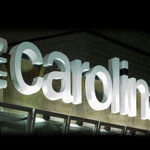 Asheville, NC – Opens May 9 – Carolina Cinemas
Filmmakers present opening weekend for Q+A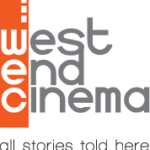 Washington D.C. – Opens May 23 – West End Cinema
SPECIAL RECEPTION w/ DIRECTOR – MAY 22 – 7pm – $20
Filmmakers present opening weekend for Q+A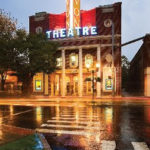 Stamford, CT – Wednesday June 4 ONLY – Avon Theatre
7:30PM – call theater for advanced ticket sales (no online ticket sales)
Director Lydia B. Smith present for Q+A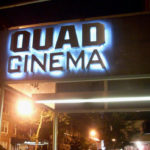 New York City – June 6-12 ONLY – The Quad Cinema
Every day at 1:00PM 3:10PM 5:20PM 7:30PM 9:40PM*
Filmmakers present all week for Q+A
(only introduction to 9:40PM screenings)
Tickets available for purchase at http://www.movietickets.com/theater/hid/216/ShowDate/58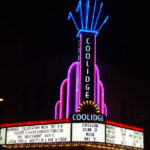 Boston, MA – June 26-July 2 ONLY – Coolidge Corner Theatre (Brookline)
SPECIAL RECEPTION w/ DIRECTOR – JUNE 26
Here's what you can do to help spread the word; we would be so appreciative of your help! Our biggest marketing tool is word of mouth, so whatever you can do to help pass this info along is tremendous!
Forward this email to your contact list
Print a flyer and post it in 5 places near your home and/or workplace.
Email the flyer to your personal contacts in your area.
Post the flyer on your Facebook wall.
Sign up to attend the Facebook events and invite your friends, famliy, coworkers, yoga instructor, Spanish teacher…
Announce the screening at your church, yoga studio, spiritual center, gym class…..anywhere there is a group of people. We can get flyers and postcards to you, and you can ask them if they'd put it in their bulletin/e-newsletter.
If you have any personal contacts in any businesses or organizations, please ask them if they would spread the word about the film in their business/organization or if they'd be willing to partner with us to sponsor a screening.
If you belong to any MeetUp groups, create an event to see the film.
If you know of anyone that works in the press, TV, or radio in your city, please contact Maggie, the Walking the Camino: Six Ways to Santiago Marketing Coordinator ASAP! Personal contacts really help.
If you have any really great ideas you want to share with us or would like to help pass around flyers and postcards to different locations in the city, please email Maggie and Honi at camino.outreach@gmail.com with your ideas and we would love to collaborate with you!
As of now, we don't have any other East Coast screenings confirmed past the Boston screenings, but stay tuned for information about screenings in the following cities:
Providence, RI
Woodstock, VT
Portsmouth, NH
Bridgeport/New Haven/Hartford, CT
Burlington, VT
Toronto, CANADA
Cleveland, OH
Chicago, IL
Madison, WI
Minneapolis, MN
Thank you so much for your support and for helping us spread the word about our South & East Coast Campaign!!
Maggie Cech

Walking the Camino Marketing Coordinator
U.S.A.