Hey all, Annie here.
This is a little long, but stick with me here; it's a matter of the heart and the inspiring human spirit of a man named Phil.
I'm writing to let you know about my latest project, a short documentary called Phil's Camino. It's the story of Phil, who dreams of walking the Camino de Santiago even though he has stage 4 cancer. He couldn't go to Spain so he did the next best thing: he made a Camino in his backyard!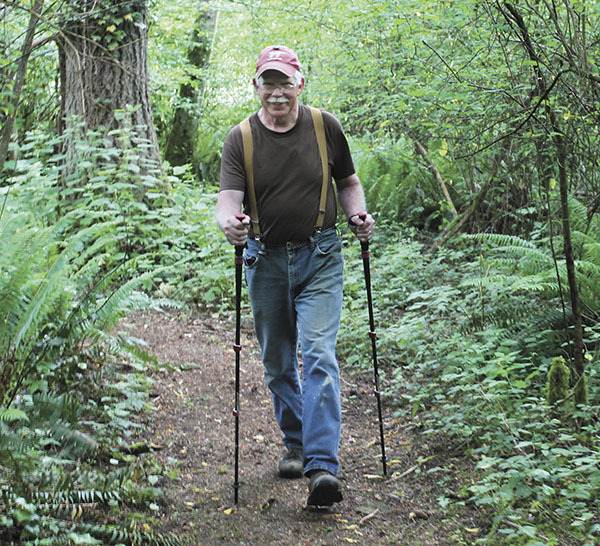 I thought this sounded like an inspiring story of hope, acceptance, and inspiration, so I hired a crew to document his story: hospital visits, interviews with his doctors, his backyard Camino on Vashon Island in Washington State.
Earlier this year though, an amazing and unexpected thing happened: Phil got a chance to go to Spain and he and my crew are in Spain now, getting great footage of Phil actually walking the Camino de Santiago.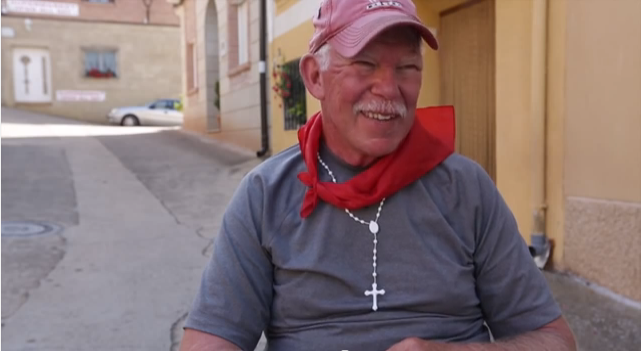 Click here to watch and hear Phil talk about his Camino
This is not a money driven venture, but a philanthropic one driven by the heart. I envision the final product as a tool for doctors to send home with their patients who have just received a serious diagnosis. Seeing how Phil dealt with his own diagnosis is inspirational.
My sister-in-law Marcia was a doctor for 17 years and I think she would've loved to be able to offer this kind of encouragement to her patients facing a potentially terminal diagnosis. She herself passed away last month from breast cancer. I'm dedicating this film to her and the finished film will be available on DVD and as a download and will be completely FREE.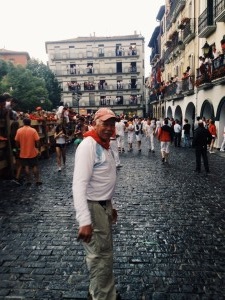 So let me be perfectly clear: I am raising funds to make the movie, once it is made it will not be sold, it will be given away. If you would like to be part of making this available to people, please donate.  Rest assured that your donation goes to the costs of producing the final film and getting it into the hands of anyone who asks, for free.  I loved the donativo albuerges along the Camino, and I am using the same donativo model to make this film. Whatever you can donate goes to people you may never meet, but they are people you may be nourishing with your donation.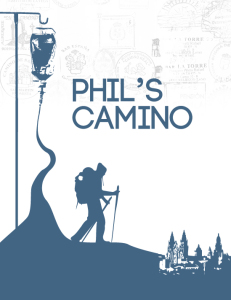 I feel a sense of urgency about this; when Phil told me he had been cleared by his doctors to go to Spain I only had about two weeks to get this film off the ground – I couldn't ask him to wait, I had to get going!
I started a Kickstarter (crowdfunding) campaign to raise money. I hope you will go to the Kickstarter site, watch the videos, donate, and help spread the word.  Unlike many Kickstarter campaigns, this one is completely philanthropic and not-for-profit.  The final product will be given away for free.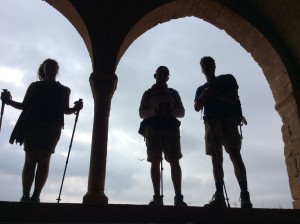 I have a job, I am not looking for Phil's Camino to make money.  I just want it to be made, and circulated. I'll be frank, we are far from our goal, and only 9 days left. Some might say there's no way we'll make it in just 9 days. Well, I've been in that position before (haven't you?) where what I set out on looks impossible.
I believe in this film, I want to give it to people, and I know that mountains are walked over one step at a time. The same is true of this process.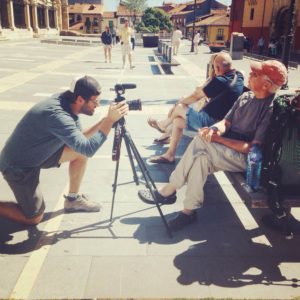 I'm not looking for someone to come along with the entire amount of $57,500. I'm looking for a lot of people to say, "Wow, I'd love to sponsor getting a DVD (or 10 or 20 or 50) into the hands of people facing cancer and other serious diseases."
If that's you, then please donate $10, $20, $100 or whatever you'd like. Again, all money goes to the costs of making the film and getting it to doctors, patients and anyone who wants it without charging them a penny for it.
Life is bigger than we may even dream… especially when we dream together.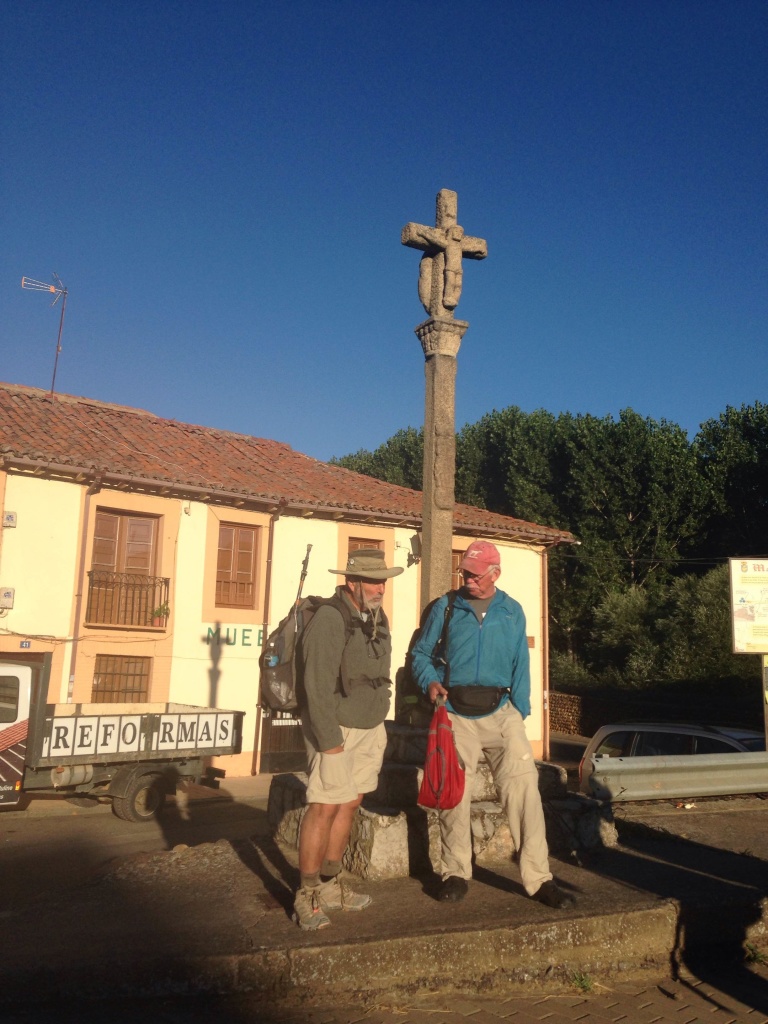 Thank you so very much for your time and if you know someone who is in the same position as Phil, with a diagnosis that doesn't look good, or like Marcia, who lost their battle with cancer, feel free to donate in their name/memory. I truly believe this film can bring hope and inspiration long after all of us are gone, and I'm happy to be part of this. If you want to be part if it too, please donate, and invite your friends and family to do the same. I hope our paths cross and I can thank you in person, but til that day, Buen Camino!
Peace,
Annie